MPF's Monthly Nonprofit Spotlight - January 13, 2016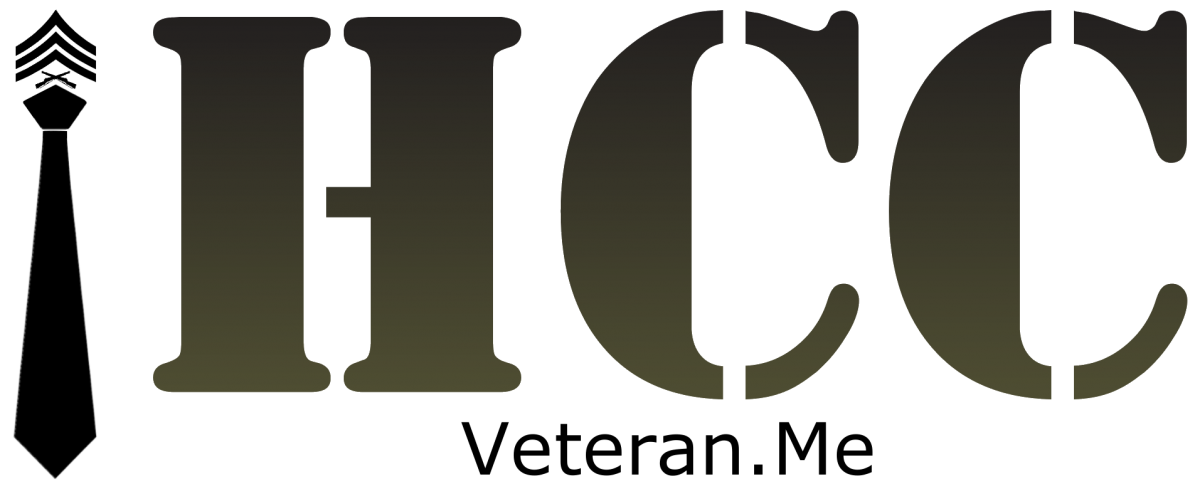 Honor Courage Commitment, Inc (HCC) Veteran.Me at http://www.honorcouragecommitment.org/
HCC was founded by Andrew Nguyen, a Marine Veteran, who is passionate about entrepreneurship, Veterans, and America. To read about the history of HCC and its founder, please see http://www.honorcouragecommitment.org/history.html
HCC's Mission: To train, empower, and position military Veterans into becoming successful entrepreneurs, business and community leaders. HCC maximizes Veteran talent.
Honor Courage Commitment, Inc. focuses on three pillars—education, mentoring, community service—to position Veterans as leaders in the private sector. These Veterans in their leadership positions ultimately create more jobs and programs to support the 240,000 - 300,000 Veterans who transition out of the military every year. HCC recruits quality candidates and molds them into force multipliers. HCC's approach to solving "Veteran issues" is top down by empowering the best of the best. 
For the past three years, HCC has trained and positioned our nation's greatest assets (Veterans) to thrive in the private sector by focusing on three core components: Education, Mentoring, and Community Service.
The formula for success after transitioning from the military to entrepreneurship, becoming a community leader, or more marketable for employment is simple - go to school, be held accountable, and continue to serve your community.
HCC's Veteran Fellowship Program is a 16 week full-time program that empowers Veteran leaders, ultimately creating elite Veteran leaders in business and community.  The most common terminology used in the military for these types of leaders is "force multiplier." Complementing business acumen, community, and a vast network of Veteran-friendly supporters with the Veterans' already instilled leadership, discipline, and global experience fosters some of the most marketable and influential Veteran leaders in the private sector.  These leaders are poised to create more jobs, nonprofit organizations, events, and programs that support the other 240,000+ Veterans who continue to transition out of the military every year.
HCC Offers 3 Veteran Programs
1.    #22Fellowship Program - This is HCC's Flagship program that only accepts Veterans who embody character, leadership, ambition, and most importantly - commitment. 
2.    HCC Internship - About 50% of our #22Fellows come through HCC's Internship first before being accepted into #22Fellows.
3.    Operation Job Placement - apply for OJP if you are looking for a job or career change.
To apply for a program, or if you'd like to register to become a volunteer or employer, please visit the applications page.
To make a donation please see http://www.honorcouragecommitment.org/donate.html
Contact Us
13625 Neutron Rd.
Dallas, TX 75244
(214) 431-3834
support@veteran.me
501(c)(3) Tax Exempt ID#: 32-0344375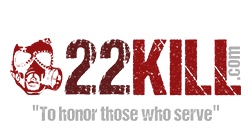 #22 Kill at https://www.22kill.com/
#22KILL is a campaign first founded under the nonprofit Honor Courage Commitment, Inc.  HCC and #22KILL work with Veterans from all military branches; the foundation of many of their principles, values, and lingo is derived from the Marine Corps.  The founder of both HCC and #22KILL is a Marine Veteran. The idea to create HCC and #22KILL was generated as a result of his personal success after transitioning from active duty to the civilian world. #22KILL has grown and became a nonprofit in is own right in September 2015.  It still; however, has the same overall goal in common with HCC—empowering Veterans.
Specifically, #22KILL is centered around preventing Veteran suicide.  This campaign raises awareness of the 22 Veteran suicides per day (VA 2011). #22KILL also raises funds through events, community outreach, and merchandise sales.  Ninety-four percent of these funds directly support Veteran empowerment programs. By empowering our Veterans, we prevent Veterans from being put into the position where contemplating suicide becomes an option.
Unconventional Team Building (UTB) - allows high-performers from various industries to connect and communicate in an uncontrived setting, all while learning skill sets on how to react in a crisis situation.  UTB is incorporated into the #22Fellowship Program.  Previous participants include WPO/YPO, American National Bank, Executives in Action, and many other Veteran friendly firms who value Veteran talent.
6 Ways to Support HCC and #22KILL
1. #22KILL - One #22KILL initiative is to simply show your ongoing support for the U.S. military and the Veterans who have served, and also to raise awarenesss of the Veteran suicide epidemic. Veteran advocates can show their support by wearing the trademarked #22KILL Honor Ring on their right index finger.
2. Hire Veterans - HCC comes across many Veterans who are looking for jobs, and has partnered with various businesses to work on employing these Veterans.  If your business has any open positions, you can register as an employer and recruit one of its highly qualified Veterans.  Together with your company, HCC can ensure that the right Veterans are matched with the right job.
3. Volunteer - A large part of HCC's mission to create entrepreneurs is training Veterans.  Providing each Veteran with the proper mentorship is an essential step toward their success.  HCC is always looking for more volunteers who are willing to offer their expertise to train and mentor HCC's Veterans.  The Mentorship Program involves pairing a mentor with one of HCC's Veterans.  The two will then define the goals of the mentorship and the plan to achieve them through regular meetings by phone, web chat, or face-to-face.
Throughout the year, HCC's Veterans participate in numerous charity events to assist other organizations in support of many different causes. Getting your company or other individuals in your network to volunteer alongside HCC will prove to be an effective tool in promoting both parties.
4. 03E - 03 Entrepreneur is a local Veteran-owned firm owned by HCC's founder, Andy Nguyen. A portion of 03E's revenue is donated to HCC.  03E offers a wide variety of in-house services such as website development/management, search engine optimization, pay-per-click advertising, social media, and email marketing
5. Donate - Donations, be they monetary or other forms, will greatly help HCC and #22KILL continue their operations and support their program expenses.  If you would like to donate to either nonprofit in any way please see the donation links for each listed in this article.
6. Become an Advocate - HCC and #22KILL understand that there many who want to contribute to certain causes, but they've neither the time or money to do so.  One of the best and easiest ways to aid any organization is to understand who they are and what they do, and tell others about it.  

Social media is also a great tool to use.  You can spread HCC's and #22KILL's name simply by "liking" their Facebook pages and "following" their Twitter, and getting others to do the same.
Team #22KILL – Veteran Advocates
Veteran Advocates aka "Battle Buddies" wear the #22KILL Honor Ring™ – a black band worn on the right index finger symbolizing the "trigger finger." By choosing to become part of Team #22KILL and wearing this ring, you are committed to:
Research and learn about your local Veteran service organizations and what their missions and needs are

Focus on Veteran strengths and challenge negative attitudes around Veteran "issues"

Advocate for Veterans in a positive light in any platform you have

Raise awareness to the issues of Veteran suicide, and follow up with a positive solution through education and empowerment through programs offered from local nonprofits and Veteran service organizations

Believing that Veterans are America's greatest asset and learning to love them and showing them that you care
What is the meaning of the ring?
The Honor Ring™ is a black band worn on the index finger as a "silent salute" to all Veterans, past and present. This ring is a symbol of respect and simply says that you support those who have served our military. As a part of the #22KILL program, it is also a reminder to us as Veterans and Veteran supporters that we are never alone; that we are all family.
Do I have to be a Veteran to wear an Honor Ring™?
No you do not.  Any person who supports those who serve(d) (active warriors, Veterans, friends and family members) can show their appreciation by wearing an Honor Ring™ on the right index finger.
Why is the ring worn on the index finger?
That is exactly why. Because it raises questions, which in turn raises awareness. It stands out as something that is easily identifiable, as opposed to just another ring on the ring finger. You can see a black ring on the index finger and immediately know what it represents.
Aside from that, there is also a deeper, less talked about meaning behind the ring, and why we reference the "trigger finger." In the U.S., gun shots are the most common method of suicide. #22KILL wants to "black out" the trigger finger, as a reminder and a way of saying that this needs to stop. If, God forbid, a person with the ring ever reaches the point of considering suicide, then perhaps feeling that ring on their finger will remind them that they are never alone, and that help is always available.
Under the purview of #22KILL is the #22SAVED program, which gives a face to each of the "22" Veterans per day who take their own lives; to save them from the obscurity of just being a number. It is a forum where families and friends of Veterans who have lost their battle to suicide can connect with each other, and help each other to cope. They can share stories and pictures of these Veterans to keep their legacy alive.
Most importantly, this forum can be a deterrent for Veterans who may be contemplating suicide. By seeing and reading about the effects that suicide has on families and friends, this may help them understand that we, among others, really do love and care about them. And maybe the Veteran will be able to reach out to someone who will listen and not pass judgment, whether it's through the VA hotline or a call to a random Veterans' advocate (aka battle buddy) that has volunteered to simply be there and listen in the time of need.
To purchase honor rings, headgear, and clothing please see https://www.22kill.com/shop/
To see how you can get involved please see https://www.22kill.com/veterans-advocate/
To Donate to #22KILL (Tax ID: 47-3864997) please go to https://www.paypal.com/us/cgi-bin/webscr?cmd=_flow&SESSION=81Ym-8buPhMH2CvoXQF1HFbKcABCmqqxLCqsnbraS6kukb_0kBIlldiMv4m&dispatch=5885d80a13c0db1f8e263663d3faee8d64ad11bbf4d2a5a1a0d303a50933f9b2
Contact Us
13625 Neutron Rd.
Dallas, TX 75244
(214) 431-3834 - M-F 8am-5pm
For more info please visit HCC's and 22Kill's websites: http://www.honorcouragecommitment.org/ and https://www.22kill.com/

White Star Families at http://www.whitestarfamily.org/
Who We Are - White Star Families™ of America is a program under the purview of #22KILL.
Our Mission - To remember the service and sacrifice of the "22" veterans who lost their battle to suicide, and to honor and support the families of those fallen service members.
What is a White Star Family?
A White Star Family is one who had a close relative that served in the military, and lost them to suicide.  Whether they were active duty, reserve, or retired from the military, the sole purpose of this program is to honor those Service members and provide proper care and support to the families.
General services. - This is where families can communicate with our staff and volunteers with any service-related questions they may have.  We also provide emotional support (when needed), and a social community through our Facebook page. 
Family Advocate. - This is a Veteran or Veteran spouse who we have selected to act as a liaison to the family from the military community.  This includes, but is not limited to providing support, guidance and friendship to the White Star Family.
Memorial Posts. - On our Facebook page,  we make "memorial posts" honoring the memory of the families' fallen.  It is important they know they are not alone and that their sacrifices, and the sacrifices of their loved one, have not been forgotten.
#22SAVED -

#22SAVED is a program under #22KILL, but now also operates as part of White Star Families.  It is a memorial page that honors service members lost to suicide, and has a public forum for families and friends to connect and share stories about their loved one, to keep their memory alive.
What is a Family Advocate?
A Family Advocate is an individual who served in the military or has direct relation to the military community, and can bridge the gap that may have been severed due to loss.  The friendship and insight that a caring Veteran provides can help ease some of the pain and give a bit of hope to those affected by this loss. To be mentors and guides to the family who are without their Veteran, this is a honorable calling.
What is an Ambassador?
An Ambassador plays the integral role of spreading the mission and helping those in our Veteran community through volunteer services. Whether it is setting up a table at an event or delivering our mission to a Congressman, the Ambassador is tasked with the venerable duty of helping bring families and communities together around the White Star Mission.
We are also working on attaining national recognition for our families.  We have personal experience with many forms of military loss and we understand it is not the same as our Gold and Blue Star families.  These organizations represent the "Killed in Action and Active Duty Deployed" military members and are recognized by the US government.  We are working diligently to get the word to local and national officials to gain accreditation.  By acknowledging and honoring this category of loss we can bring a level of peace and comfort to the family and affected military community.
For more information please visit:
http://www.whitestarfamily.org/
Register as a White Star Family at http://www.whitestarfamily.org/register-family-member.html
Register as a White Star Family Advocate at http://www.whitestarfamily.org/advocate.html
Contact Us
info@whitestarfamily.org
214-431-3834
Volunteer Opportunities