MPF's Monthly Nonprofit Spotlight - February 13, 2016

Camp Valhalla – America's Warriors at https://campvalhalla.com/
Mission - Camp Valhalla Veterans Retreat is a 501(c)(3) non-profit organization. We believe in giving veterans back a sense of purpose and belonging. By providing veterans with non-verbal recreational activities to reduce stress and anxiety. Veterans will be re-united with the camaraderie experienced on active duty. At the end of the retreat, veterans will have an opportunity to sit with our veteran transition specialist to receive tools and resources necessary for an effective transition. We believe that sometimes the best therapy is camaraderie.
Testimonials
Camp Valhalla has been not just exceptional, but life altering. Living here (DFW) can seem like there is no end to a city and the everyday life of traffic and life moving rapidly can overwhelm anyone, especially someone who just got out of the military. Camp Valhalla takes people out into nature and recreates a bond with your brothers that everyone misses from the military. You make connections and realize that there is more than just you. There are people going through what I went through and now I have more people I call my support system. I'm blessed to be part of this camp and calling everyone associated with it family.
What can I say about Camp Valhalla... for veterans returning home with PTSD and TBI issues, the issue is always returning to a state of normalcy. Personally I have had issues connecting with people because most people can't understand what goes on in our heads. Camp Valhalla provided an opportunity for me to be around people that simply understand. It wasn't about the shooting, hiking and all the other activities; as awesome as that was. It was about feeling reconnected. Reconnected to people. Reconnected to life. Reconnected with myself. I didn't have to explain myself, my feelings or my thoughts because everyone already knew. Truly a liberating experience while being extremely therapeutic through the brotherhood that is embedded in the organization. Thank you Camp Valhalla from the bottom of my heart."
There is a Camp Valhalla fundraiser taking place 6 PM Saturday, February 20, 2016 at the American Legion Post 137 William B. Dalton, 777 Plymouth Street, Holbrook, MA
Contact us at and send donations to:
Camp Valhalla
13625 Neutron Road
Dallas,  TX 75244
469-751-2911
Direct link to Paypal for donations: https://www.paypal.com/us/cgi-bin/webscr?cmd=_flow&SESSION=D9VyU8t7BiTWyw9czQ_tlqAQzKYWiKvOXUzuPKAFVO9IEkBtlyafISwZaPu&dispatch=5885d80a13c0db1f8e263663d3faee8d64ad11bbf4d2a5a1a0d303a50933f9b2

Once in a Lifetime at http://operationonceinalifetime.com/ makes the dreams of U.S. Soldiers come true.
Mission:
Operation Once in a Lifetime's mission is to make the dreams of U.S. Soldiers and their families come true by providing free financial and morale support to U.S Service members, their families and veterans regardless of rank, deployment, physical condition or branch or service.
You serve, you qualify.
About Us
Operation Once in a lifetime is a 501 (c) (3) non-profit organization created to make the dreams of U.S. Service Members, Honorable Discharged Veterans and their families come true. When Operation Once
in a Lifetime was originally created, it was to offer once in a lifetime experiences for our Active Duty Service Members, Veterans and their families, to give once in a lifetime memories that most of our troops and their families would not normally have the opportunity to have.
These experiences would come in many ways, such as MLB Baseball, NFL, NHL & NBA games, or perhaps a once in a lifetime trip to Disney World and more. With hundreds of our military having once in a lifetime experiences coming true thanks to OOIAL and many soldiers saying after each experience it was a wish come true, it was not long until Operation Once in a Lifetime got its nickname as the "Make-A-Wish" of the military.
Operation Once in a Lifetime truly takes being called the "Make-A-Wish" of the military to heart. However, what we deeply pride ourselves on is that we also recognize the importance of practical wishes, and truly believe every request for help is a wish. We often say, if you do not have food for your family, what would you wish for? Our military, both active duty and Veterans should not worry about not having food, providing beds for their kids, worrying if their electricity will still be on when they go home or if their house will be foreclosed on when serving his/her country.
A soldier needs a program that will provide emergency assistance when needed and during life changing instances, regardless of rank, race, branch of service, disability or deployment status. Too many of our military heroes are turned away from so many organizations because they don't fit a criteria. Could you imagine serving years in the military with multiple deployments and being turned away from an organization because you are not wounded enough, or you're the wrong rank, perhaps you served during the wrong time, or wrong war? Our military need a program that can help make a life altering contribution when they are in their greatest need; Operation Once in a Lifetime is that program.
Every contribution will go to helping an Active Duty Service Member, Veteran or their family in need of support. In seven years, Operation Once in a Lifetime has helped over 159,000 Service Members and
Veterans; with your help we can double that number!
Operation Once in a Lifetime makes some less fortunate Veterans' day a little brighter. Sometimes all it takes to make a Veteran feel important is renting a coach bus and offering a free meal.
Operation Once in a Lifetime receives dozens of requests a day from Military Families from all over the United States needing assistance for the holidays. These requests range from needing help providing meals, gifts for their children, utilities and for some, assistance to prevent homelessness. When you donate to our "Toys for Troops" Program, all donations will be used to help our military, both Active Duty and Veteran families during this holiday season.
Operation Once in a Lifetime provided thousands of dollars in Thanksgiving Meals to less fortunate Veterans and their families thanks to our supporters.
Operation Once in a Lifetime teamed up with Tony LaRussa & Joe Torre when they donated three $10,000 seats to Operation Once in a Lifetime for the "Leaders and Legends" Conference to be given to three deserving Service Members.
Operation Once in a Lifetime made the dreams of 10 Military Daughters and their moms come true by taking them to Taylor Swift's Concert and providing memories of a lifetime. One little girl who lost her dad last year was presented with an autographed guitar signed by Taylor Swift after the concert.
Pease see for a complete description of  Operation Once in a lifetime programs/projects here: http://operationonceinalifetime.com/wp-content/themes/opsol/OOIALPrograms.php
Operation Once in a Lifetime
Operation Welcome Home
Operation Reconnect
Operation Care Packages
Operation Back to School
Operation Education
Operation Baby Shower
Operation Fly a Soldier Home
Soldier Outdoor Initiative
Operation Forgotten Veterans
Operation Full Support
Toys for Troops
Support Your Troop Resale Centers
See current needs by reading Stories 1 – 5 at (http://operationonceinalifetime.com/?page_id=1187) include:
Donate
We have finished our compliancy requirements and you may now make online payments by clicking on the donation button here: http://operationonceinalifetime.com/wp-content/themes/opsol/Give.php
If you would like to send donation by check, please mail to:
PO Box 797052
Dallas, TX 75379
or
PO Box 1561
Allen, TX 75013-0026

Our West Coast Address:
PO Box 1616
Oroville, CA 95965

Our Pittsburgh Address:
PO Box 1857
Pittsburgh, PA 15230

Kindly make your checks payable to: Operation Once in a Lifetime

Once again, we are a 501 (c) (3) organization. This means that we can accept contributions  and offer donors a tax deduction for their gifts. For donors like you, this means your contributions are fully tax-deductible to the amount allowed by law.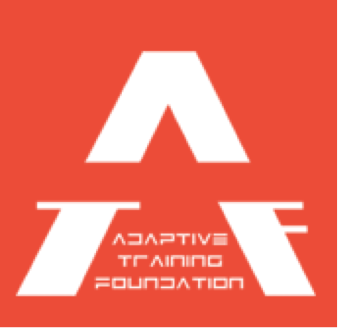 RESTORE
empowering through training
RECALIBRATE
reaching performance goals
REDEPLOY
opportunity for competition
Adaptive Training Foundation's mission is to restore hope through movement to those with physical impairments.
In January of 2014 David Vobora, a 5-year veteran of the NFL met US Army Staff Sergeant Travis Mills.  Since retiring from the NFL, David owns and is head trainer of Performance Vault, a for-profit gym providing customized performance training for elite athletes.  David opened up his gym, and offered up his training expertise to Travis, who despite being a quadruple amputee, never lost the inner desire to live "Army Strong."  The pair started working out together, customizing and adapting to the unique challenges posed by Travis' injuries.  Through working with Travis and engaging the veteran community, specifically those that were severely injured, David developed a passion for helping those with life-altering injuries find a path to life-fulfilling activity and fitness through adaptive performance training.
David recognized a void in the process to living an active and fulfilling life post-injury.  While there are many excellent rehabilitation programs as well as adaptive/Paralympic sports organizations, none existed to bridge the gap from basic functional rehabilitation to adapted sport through individually customized performance training.  It was out of this realization the Adaptive Training Foundation (ATF) was conceived.  As David continued to help adaptive athletes create sustainable lifestyle changes over the next six months, he never allowed payment for the services provided.  By September of 2014, Adaptive Training Foundation had received its 501(c)3 status to allow outside support for these ambitious athletes.  ATF now offers REDEFINE, a 9-week intensive training program to Restore, Recalibrate, and Redeploy these athletes to inspire others in achieving what many would view as impossible.
In addition to the REDEFINE, ATF has also introduced the REIGNITE program to train adaptive athletes at the elite level.  Through REIGNITE adaptive athletes now have a dedicated performance training environment to advance themselves in the Paralympic pipeline, or in the realm of elite endurance competition (IronMan).
ATF is committed to making this program 100% FREE for its applicants! This means there is an incredible opportunity for you to step into their story as they battle for a life of vitality and hope! These remarkable men and women inspire and motivate with their courage to overcome. Sponsoring a 9-week training program is $4500, but there are so many different ways your support can help!
Physical Address
1319 Crampton St.
Dallas, TX 75207
Donation Address 
7330 Wester Way
Dallas, TX 75248
info@adaptivetrainingfoundation.org
http://essayonlinewriter.com/proofreading-services/
Phone : 214.432.1070
Please clearly write your email address and we will promptly email you a receipt for tax purposes.