MPF's Monthly Nonprofit Spotlight - June 13, 2016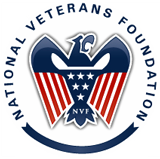 National Veterans Foundation at http://nvf.org/
NO ONE LEFT BEHIND!
We help Veterans and their Families who are enduring a crisis or who have a critical need. Veterans of any era can call LIFELINE FOR VETS for assistance. For Vet to Vet Assistance call 888-777-4443.
Our Mission
To serve the crisis management, information and referral needs of all U.S. Veterans and their Families through: management and operation of the nation's only toll-free helpline for all Veterans and their Families.

Public awareness programs that shine a consistent spotlight on the needs of America's Veterans.

Outreach services that provide Veterans and Families in need with food, clothing, transportation, employment, and other essential resources.
The founder of the National Veterans Foundation, Floyd "Shad" Meshad, has been working with Veterans since 1970. Meshad was a Medical Service Officer during the Vietnam War, where he counseled Soldiers in the field who were suffering from a multitude of psychological and emotional problems resulting from their experiences in combat, including what would later become known as "Post Traumatic Stress Disorder," or PTSD.
After the war, Shad continued to counsel Vietnam Veterans through his work with the Veterans Administration in Los Angeles. He co-founded the VA's Vet Center program — 300 storefront facilities throughout the country, located away from VA Hospitals, where Veterans walk in off the street to receive mental health counseling. Today Meshad remains one of America's most sought-after experts on Combat Stress, Trauma Therapy and the readjustment issues confronting returning Soldiers and their Families.
Vietnam Veterans Foundation
In 1985, Shad founded The Vietnam Veterans Aid Foundation (VVAF), a non-profit, 501- (c) (3) human services organization. The mission of the VVAF was to help Veterans in need and their Families with a variety of issues. Due to an overwhelming number of requests for help, the VVAF established a toll-free number in 1987 to help Veterans and Families in need more easily connect with the assistance they required. The VVAF was the only Veterans outreach service offering nationwide benefits information, resource referral, and crisis counseling via a toll-free helpline.
By 1992, VVAF had become a recognized resource for Veterans of all wars who were struggling to access benefits, locate services, or overcome the emotional scars of war. As a result, in 1992, the VVAF formally changed its name to the National Veterans Foundation, a human services agency committed to serving the crisis and information needs of all Veterans and their Families.
Staffed by Veterans for Veterans
Staffed by a team of Veterans (from Vietnam, the Cold War, Iraq and Afghanistan) who are specially trained in the delivery of crisis information and referral services, as well as a team of licensed volunteer counselors to whom all crisis calls are routed, more than 400,000 Veterans in need of medical treatment, substance abuse or PTSD Counseling, VA benefits advocacy, food, shelter, employment training, legal aid or suicide intervention, have now been served by this unique, one-of-a-kind resource.
Also, as a recognized leader within the community of organizations that specialize in providing human service programs to Veterans and their Families, NVF frequently plays a key role as advisor, partner, and collaborator.
Over the past two decades, this has included providing financial assistance, training, and donations of food, clothing, and other goods to other non-profits serving the specialized needs of Veterans.

Lifeline for Vets
Our troops in Iraq and Afghanistan endure stress that grinds away at them physically, mentally and spiritually 24/7. There's no rest from the tactics of terrorist warfare. The pressure's there every moment, waking or sleeping — nine, twelve, fifteen months of relentless tension. It takes a terrible toll, even on the toughest Soldier.
Worse, our troops aren't finished with war when they come home. They know they'll be going back again … and again … and again.
Talk to a Veteran you can trust
They need someone to talk to someone who understands, someone they can trust. When they call our Lifeline for Vets™ – 888-777-4443 – they reach another Veteran of America's armed forces. Speaking to another Veteran who "gets it" is crucial for a Soldier who has returned to the homeland he or she has defended only to feel like "a stranger in a strange land" – full of fear, wracked with depression and on the verge of despair.
The NVF and the Lifeline for Vets™ – 888-777-4443 – have helped countless American heroes — person-to-person, Veteran-to-Veteran. That's vital at a time when suicides among America's Veterans have reached the rate of 22 a day. Over and again, Lifeline for Vets™ and its volunteer professionals have talked Veterans back from the brink of taking their own lives. Over the past 21 years we have answered more than a quarter million calls and everyday there are more and more.
Education and Training for Veterans - The National Veterans Foundation provides education and training for Veterans…by Veterans.
Our speakers are Veterans who share their own stories of challenge and triumph during, and especially after, combat. Presentations illustrate how every Soldier's journey home is a long process affecting the lives not only of those who experience war directly, but also the Families, employers, and communities they must reconnect with upon coming home.
Speakers discuss common reactions to violence, trauma and extreme stress, as well as strategies for coping and resolution.
Related topics include:
Post Traumatic Stress Disorder (PTSD)

Secondary Trauma

Alcoholism and Drug Abuse

Homelessness

Gang Affiliation

Social Unrest and Alienation

Depression

Anger
For young people, these presentations not only give a true picture of the effects of violence, but challenge them to seek effective ways to deal with life's difficulties. In addition, Veterans who serve as speakers find that sharing their experiences helps further their own healing process.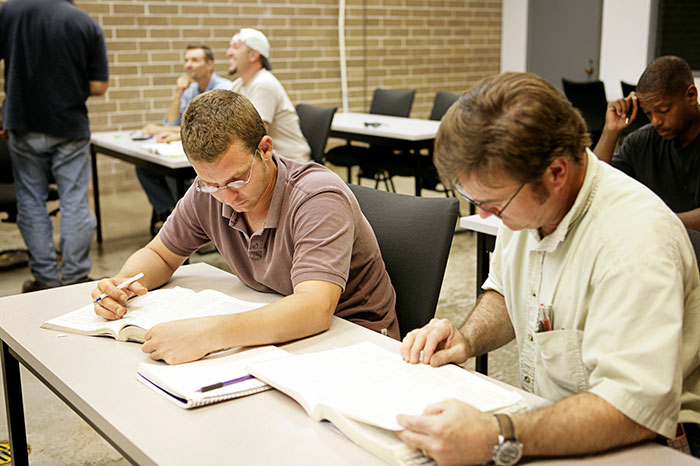 Topics and Speakers — Training
A partial list of Meshad's available training programs:
PTSD/Secondary PTSD Treatment

Compassion Fatigue

Thought Field Therapy (TFT)

Anger Management
For More Information
To arrange for a speaker for your class, training seminar, or other event, call our toll-free number 1-888-777-4443, or e-mail us at vetsupport@nvf.org.
Jobs for Veterans
Browse our list of jobs for Veterans at http://nvf.org/jobs-veterans/
We know how important it is for veterans to be employed in fulfilling jobs to help prevent Veteran suicides and homelessness. Hiring a Veteran means having employees that have a willingness to learn, work well under pressure, have respect for procedures, work well on a team and are adaptable to many situations. Jobs for Veterans means hope!
Request for Assistance at http://nvf.org/veterans-request-assistance/
Submit a request for assistance or advice from the staff of the National Veterans Foundation. We will usually respond within 24 hours. You can also contact us directly on weekdays between 9AM and 5PM Pacific Standard Time by phoning 888-777-4443.
Please provide as much information as possible. The more we understand about your issue the better we'll be able to help.
Veteran Resources at http://nvf.org/veteran-resources/
The National Veterans Foundation (NVF) has taken reasonable steps to vet this list of Veteran resources. We believe them to be good programs working in good faith to assist Veterans. In some cases, we have direct experience in working with these organizations. In other cases, we are recommending them based on their reputation and the information we have available.
The NVF does not guarantee any particular outcome from any of these resources and is not liable for any negative outcomes any group or individual may experience.  Please contact us directly at 888-777-4443 or our contact page with any feedback or questions about a particular resource listed here. Please use the above URL for an incredible list of resources.
A wealth of information regarding: Women Veteran Resources, Housing and Homeslessness, Employment, Health, Military Sexual Trauma, Social Support, and Legal information are at the following URL: http://nvf.org/women-veteran-resources/
Veterans Benefits Resource Center Overview and Benefits Available to Veterans are located at http://nvf.org/veterans-benefits-resource-center/
If you are asking for assistance or advice, or looking to volunteer or otherwise support Veterans please use our the form at the following URL: http://nvf.org/contact/
Mailing Address:
National Veterans Foundation
5777 West Century Boulevard Suite 350
Los Angeles, CA 90045
Office:  310-642-0255
Fax:  310-642-0258
Help Us Help Veterans
Honor and support our Veterans by helping the National Veterans Foundation stop Veteran suicide.
There are 22 Veteran suicides every day. That is over 8,000 former Service members each year we are losing to suicide. NVF has a solution to the Veteran suicide problem, a Vet-to-Vet crisis hotline, the Lifeline for Vets, in operation since 1985 and staffed by trained fellow Veterans.
Make a donation today in support of the Lifeline for Vets and help us fight Veteran suicide. Donate at https://donatenow.networkforgood.org/1441448?code=nvf.org+donation+button
The National Veterans Foundation is a 501(c)(3) Non-Profit Organization. If you have a special purpose for your donation, please let us know.
NATIONAL VETERANS FOUNDATION INC has partnered with Network for Good to securely process your online credit card payment via Network for Good (tax ID 68-0480736). This transaction will appear on your credit card statement as "Network for Good." This transaction is subject to Network for Good's Privacy, Security & Disclosure Statement and the Charitable Solicitation Disclosure.

Dare to Dream Ranch at http://www.daretodreamranch.org/
Horses, Farm, Family
Our Mission: To transform the lives of U.S. Veterans by providing a multifaceted equine assisted therapy program to help them learn how to manage current situations and future challenges. 
Join Us: Our Veterans need a hand up. At Dare To Dream Ranch we will help them with the life skills needed to become successful civilians by offering holistic and alternative healing programs. If you would like to help please email us at karendaltonhealthyliving@gmail.com
Urgent projects: Our Veterans are looking for holistic and alternative programs for PTSD, anxiety and depression. YOU can help by making a one time or monthly donation.  Please consider making your donation today.
Hope in Action
Dare to Dream Ranch, Inc. is a holistic and alternative military retreat for Service members, Veterans and their Families. The programs will include equine therapy, yoga, reflexology/massage, hypnotherapy/group therapy, horticulture therapy, nutrition education, healthy cooking and exercise for our US military Veterans experiencing PTSD, anxiety, depression and loss of job security. The produce from the garden will also be used to help feed RI's homeless and at risk Veterans.
EQUINE THERAPY - The purpose of animal assisted therapy is to provide interventions that would not be possible with only a human provider. Equine assisted psychotherapy utilizes the horse's responsive nature as a therapy tool.  They are naturally curious, have individual personalities, and mirror human behavior. The structure provides a unique atmosphere for the client to work through personal challenges. EAP provides clients with in-the-moment experiences to learn how to manage current situations and future challenges with a focus on personal strengths and resources. In this experiential-based therapy it is by interacting with the horse that the Veteran gains greater insight into themselves through experiencing natural consequences, successes, and mistakes. There is something to be learned at every step of the process. (Offered by appointment Tues-Fri 3-7pm, Sat – Sun 9-4pm. Email Karendaltonhealthyliving@gmail.com)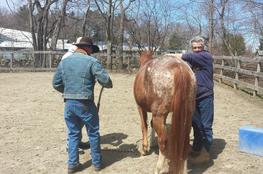 YOGA - Body-based work, such as yoga, increases a sense of awareness, safety and mastery over one's body while building skills to effectively interpret and tolerate physiological and affective states. (Monday nights at 6pm at Shri Studio in Pawtucket, Wednesday Team Red White and Blue hosts at The Upward Facing Dog 1086 Willett Ave, Unit 9, Riverside, Rhode Island 02915. Tues at 4:15-5:45pm and Thu 7:30-9pm at IYENGAR YOGA Source, 1155 Westminster St, Suite 201, Providence RI 02909 Working on scheduling Sat mornings at the Ranch, 12 Snagwood Rd, Foster, RI 02825
FLY TYING AND FLY FISHING - "It was something you could go through and for a couple hours you could forget what you've been going through and just refocus your energy."  http://bit.ly/1Wrn6iH
NUTRITION AND HEALTHY COOKING- Learn how what you eat affects your energy, thinking, libido, and your overall health and well being. Learn how to cook what you grow.  Working with Vietnam Veteran, Chef Mike Evangelista to coordinate monthly sessions.
REFLEXOLOGY - Application of pressure to the feet and hands with specific thumb, finger, and hand techniques without the use of oil or lotion. it is based on a system of zones and reflex areas that reflect an image of the body on the feet and hands, with the premise that such work affects a physical change to the body. (By appointment only)
HYPNOTHERAPY - Used to create subconscious change in a patient in the form of new responses, thoughts, attitudes, behaviors or feelings. (Email if interested Karendaltonhealthyliving@gmail.com)
HORTICULTURE THERAPY - Learn to grow your food organically, and reduce stress and anxiety. Go beyond sustainability to integrate and connect people with their natural world.
EXERCISE - Builds strength, confidence and improves your mood.
JOB INTERNSHIP - Resume writing training, interview training, coaching, job internship opportunities. (Contact with interest)
Foundation History
2009 - Karen Dalton starts fundraising for nonprofits.
2009 - Karen Dalton becomes a health and wellness educator.
2014 - Karen Dalton becomes a Certified Health Coach.
2014 - Karen Dalton founds Dare To Dream Ranch to support our homeless and at-risk Veterans to help them achieve their dreams.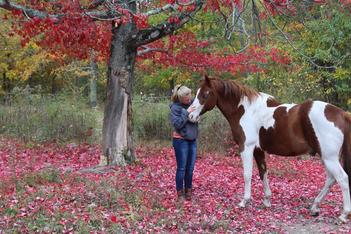 About Dare to Dream Ranch Personnel:
Karen Dalton -  Founder, Executive Vice President
Certified Health Coach, Executive Director of Rhode Island Academy of Family Physicians. Life long horse enthusiast. Involved in Philanthropy for several years.
"Helping others, working with horses and health and wellness education is a passion of mine.  Helping our Veterans achieve their goals and dreams is so rewarding.  These men and women have risked it all for our safety.  They deserve all the help we can give them."
Karendaltonhealthyliving@gmail.com    401-919-2059 (cell) 
Our leadership team
Bob Larrivee - Owner/ trainer at Hilltop Equestrian Center for riding lessons.
Robbin M. Neill MSN-Ed, RN, VA-BC - Board Chair and Chair, Fundraising Committee
Owns two horses and trains using Natural Horsemanship skills. Has hosted several horse clinics.
Jon Shelburne, Esq - Board President, LtC Marine Reservist and Civil Defense attorney for Service members
Jon Shelburne, President, Dare to Dream Ranch, Attorney at The Law Offices of Jon Shelburne, October 2011 – Present San Diego. Defend military personnel in courts-martial, administrative proceedings and other military related matters. Professor at Roger Williams University School of Law  August 2002 – August 2011 Bristol, RI. Taught Criminal Law, Criminal Procedure and Trial Advocacy; Supervised the Criminal Defense Clinic; Director of Competitions. LtCol, USMCR2002 – 2011
Bill Vangel - Secretary/Treasurer
Past president Scituate Rotary, business owner, and watch repair technician.
Michelle Solomon - Board Member
Fourth year student in doctorate program at Massachusetts School of Psychology. Passionate about helping our Veterans and making a difference.
Dr. John Solomon - DO Board Member
Family medicine physician in N. Smithfield RI. Passionate about making a difference in his patients lives.
Pete Coffey – Director Dare to Dream Ranch.
An Army Veteran of Operations Uphold Democracy and Iraqi Freedom.  He retired as a SFC and is currently an Emergency Management Specialist.  He is a certified Coach/Mentor and Facilitator. He has over 15 years of experience with horses and crews for his family who compete in Endurance Rides and Hunter Pace events. 
Cyndi Chrostek - Director of Dare to Dream Ranch and Fly Tying/Fishing Program. 
Has worked in a variety of positions including event planning, disaster management, medical research review, and field sales support for a large medical device company. Now that her boys are grown, she enjoys spending her free time reading, fishing and volunteering.
Christopher Rowe - US Navy Chief (Ret)
Woodworking Program Director
Where to find us:
Dare to Dream Ranch is located at 12 Snagwood Rd,  Foster, RI 02825 or you can get in touch with them via email at http://www.daretodreamranch.org/make-a-difference.html
For donations and fundraising events see: http://www.daretodreamranch.org/fundraisers.html
Donations can be mailed to:
Dare To Dream Ranch, Inc. 12 Snagwood Rd,  Foster,  RI 02825
We are a 501(c)(3) IRS Approved Nonprofit Organization. Our tax EIN is 47-181117

Wounded Heroes Program of Maine at http://www.woundedheroesmaine.org/
Not All Wounds Are Visible.
Honor our Veterans…..Provide support….Advocate & benefits guidance.
Founded in 2008 by Pam Payeur, the Wounded Heroes Program of Maine was started due to the experience she and her son, Mike, had when he returned stateside from war as a wounded Veteran. As of today, the Wounded Heroes Program of Maine has helped hundreds of wounded Veterans with financial support and guidance through the government's system to help them acquire the benefits they so rightfully deserve.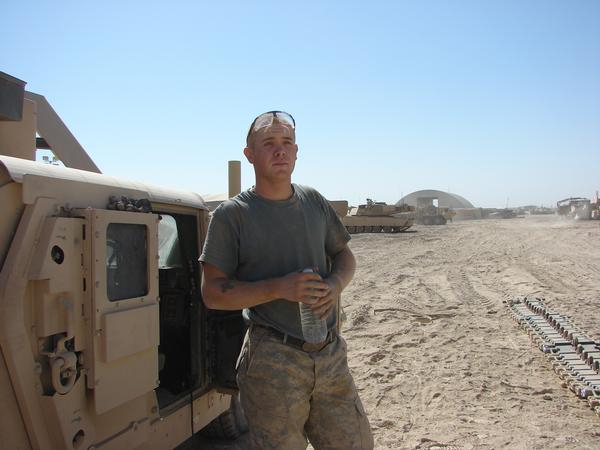 Our Mission: The Wounded Heroes Program of Maine is a registered 501(c)(3) non-profit, all volunteer organization established to support our wounded Veterans when they return home after being injured in the line of duty. Once released from service due to injury, they no longer get paid. Waiting for their disability claim to be processed will take at least a year; the majority of the time, much longer. During this difficult time of transition, the expenses of daily life can become overwhelming, as they are unable to work and need ongoing medical/mental health care. Wounded Heroes provides a safety net by paying rent, utilities, phone bills, heating fuel payments and more. Wounded Heroes also provides benefits guidance and advocacy so that our Veterans do not have to navigate the systems on their own. We are proud to be there for our Service members in their time of need.
Foundation History
In 2008, out of sheer frustration and bold determination when things didn't go right upon my wounded son Mike's return stateside, the Wounded Heroes Program of Maine was born. The information I acquired to resolve the many things that were not working right medically and bureaucratically while Mike was back at Fort Hood after months at Brooke Army Medical Center for urgent care birthed a program to help other returning Service members encountering similar issues. I was a mom in Maine. My hurting son was in Texas. As any mother knows, distance knows no boundaries when it comes to helping our children. Being separated from my son while he was in the condition he was in only motivated me to do what needed to be done and not take no for an answer. Here we are many years later, growing exponentially every year, having resolved issues for hundreds of returning wounded young men and women. The silver lining.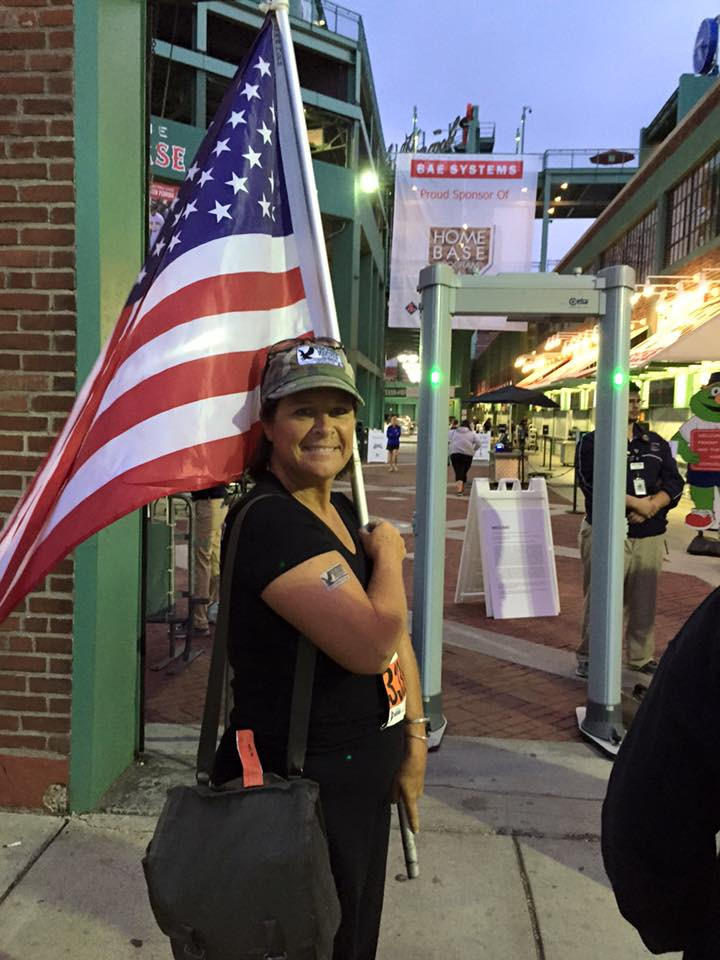 Searching for a Home: see video at http://www.woundedheroesmaine.org/
EVENTS
JUNE
Thurs, June 2nd - starts at 5pm - UNO's fundraiser, South Portland

Sat, June 4th - 10am-3pm - Brewer Eagles Club Craft Fair

Wed, June 15th - 7am-2pm - Fishing for Freedom - Nonantum Resort, Kennebunkport

Tue, June 21st - 6pm-9pm - Bike Night - Railroad Pub, Lisbon Falls. 6-9pm

Fri, June 24th - Veterans Appreciation Bike Night - L.A. Harley to Auburn Legion

Sat, June 25th - 7am - Run For Cash - Nancy Kelley's 5K
JULY
Mon, July 4th - 10am - Bath Heritage Days Parade

Sat, July 9th - 8am-10am (kickstands up at 10:30) - Wounded Heroes Motorcycle Ride to Bentleys - 301 U.S. Route 1, Scarborough

Thurs, July 14th - Oxford Casino​ Heroes Night

Sun, July 17th - 9am - United Vets of Houlton Wounded Heroes Ride

Sat, July 30th - Veterans Appreciation Fishing Tournament hosted by Port Harbor Marine, South Portland (Veterans must register to participate starting June 1st @ 9am.  This fills up fast so make sure you register early!)
​AUGUST
Mon, Aug 22nd - 11am -Patriot Riders Chapter 3 Golf Tournament for Wounded Heroes - Bangor Municipal Golf Course

Sat, Aug 27th - Warrior Salute at the Oxford Mud Runs
SEPTEMBER
Sun, Sept 11th - Ceremony to be announced

Mon, Sept 19th - 7:30am - Central Distributors Golf Tournament - Falmouth Country Club

Thurs, Sept 22nd - Oxford Casino Heroes Night

Sat, Sept 24th - 8am - Bridgton Chamber of Commerce Brewfest - Point Sebago Resort, Casco

Sun, Sept 25th - 9am - Patriot Riders Chapter 2 Fall Ride
November
Fri, Sat, Sun, Nov 4-6 - Caregivers Retreat - Hilton Garden Inn, Portland

Thur, Nov 10th - Oxford Casino Heroes Night

Fri, Nov 11th - 10am - Veterans Day Parade, Biddeford/Saco

Sun, Nov 13th - 2pm-4pm - Wounded Heroes fundraiser at Paint with a Twist, Saco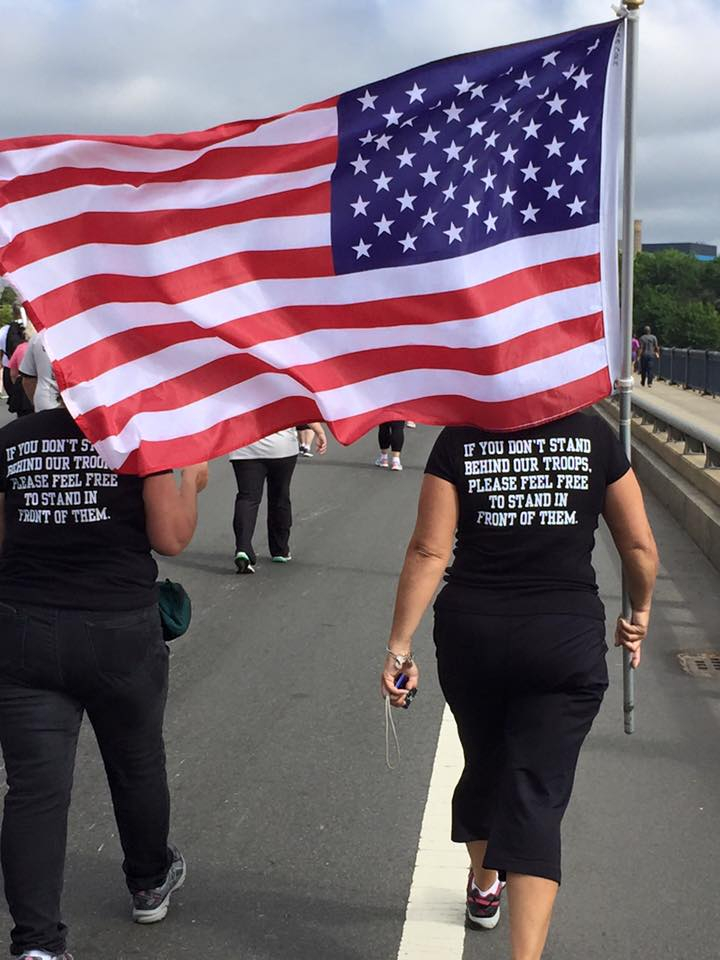 Support Our Cause: As a 100% volunteer run organization an average of over 90% of funds raised go directly to supporting our wounded Veterans by helping to pay rent/mortgage, utilities, phone bills, heating fuel payments and more while they are waiting for their disability claim to be processed.
Contact us & send donations to:
Pam Payeur, Executive Director
P.O. Box 1797 Saco, ME 04072 
Phone: (207) 468-1026
E-mail: woundedheroesprogram@gmail.com
Get in touch via email inquiry at http://www.woundedheroesmaine.org/make-a-difference.html