MPF's Monthly Nonprofit Spotlight - August 13, 2016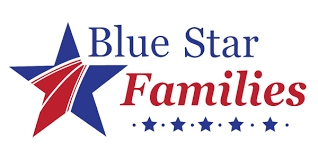 Blue Star Families at https://bluestarfam.org/
Blue Star Families is a non-partisan, non-profit organization, created by real military families.  We are committed to supporting one another through the unique challenges of military service and asking the larger civilian population to help as well, connecting military families regardless of rank, branch of service or physical location, and empowering military family members to create the best personal and family life possible for themselves.  Our Combined Federal Campaign Code is 95243.
We know Military Families—We are Military Families
We strengthen military families every day. Through career development, caregiving, and our leading research on military family life, we're striving to better understand and provide solutions to the challenges facing today's military families.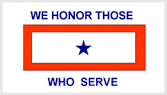 Our Story
In April of 2009, a group of military spouses got together in the hopes of making a difference in the lives of military families. They knew the issues surrounding military families and saw a need for a platform where military family members could join forces with the general public and their communities to address the challenges of military life.
Since then, BSF has grown from a few military spouses around a kitchen table to more than 150,000 members and over 35 communities and chapters around the globe. Our programs and services reach more than 1.5 million military families every year.
Frequent moves, deployments, and transitions can make it hard for military families to establish strong, trusted networks. We bridge the gap between military family communities and the general public. Through our partnerships, Blue Star Families provides free resources, services, and opportunities to more than 1.5 million military family members—making military life more sustainable.
Ways Blue Star Families provides support for our Military Families
Family Life, Careers, Moves, Deployments, Communities
Our resources are used by more than 1.5 million military families around the world. Our passionate team works year-round to build programs and partnerships to serve you.
Are you a military family looking for support? See: https://bluestarfam.org/resources/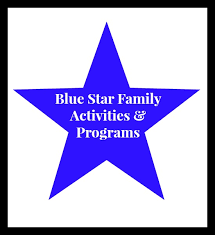 Whether you're diving back into the workforce, or looking to connect with other military families, we've got you covered. Explore curated resources for the 5 biggest challenges facing military families.
Family life: Blur Star Museums, Caregiving, Books on Bases, Blue Star Theatres, Research and more
Careers: Blue Star Spouse Force, Networks Live, Employment Toolkit, Research and more
Moves: Planning your PCS, Communities, Research and more
Deployments: Everyone Serves Book, Worksheets, Resources, Research and more
Our Impact
Families Reached

-

More than 1.5 million military families reached

Military Family Members

-

895k military family members visited a Blue Star Museum

Member Experiences

-

Offering over 200 exclusive member experiences each year

Books

-

Over 32k books distributed to military children

Benefits Distributed

-

Over 7 million in benefits distributed to our members
Unique Locations
Over 30 unique local chapters and communities across the nation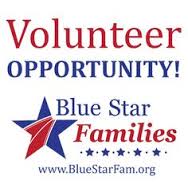 Volunteer at https://bluestarfam.org/volunteer/
Volunteers are the backbone of Blue Star Families, and we know that no one knows your local military community better than you! We rely on our volunteer leaders to share the specific needs of their community so we can provide your area with targeted programs and resources. Not to mention, volunteering with BSF is a blast!
LOOKING TO LEAD YOUR COMMUNITY?
We are currently recruiting volunteer leaders in the following locations:
Chicago, IL
Camp Pendleton, CA
Colorado Springs, CO
Jacksonville, FL
Joint Base Lewis-McChord, WA
Washington, D.C.
Fill out the form below to apply!
Our Partners - We Are Stronger Together.
We proudly partner with local, non profit, and government agencies to strengthen military families in your neighborhood and across the globe. Our programs are a direct result of collaboration and partnership with organizations looking to support and enrich the lives of military families.
Join at https://bluestarfam.org/join/
Offering over 200 exclusive member experiences each year

Over 7 million in benefits distributed to our members

More than 1.5 million military families reached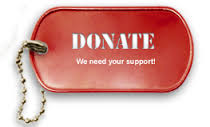 Make a Difference with us
Our network includes active duty, National Guard, Reserve, caregivers, and transitioning service members and their families from all ranks and services, as well as veterans and the civilians who strongly support us.
Give at https://bluestarfam.org/give/
You Can Help Support Military Families
Your generous, tax-deductible gift to Blue Star Families enables us to provide free programs and resources to military families who have shouldered the burdens of more than thirteen years of war.
Want to donate by mail?
Blue Star Families
2251 San Diego Avenue- B204
San Diego, CA 92110
Other Ways to Give
Looking for a way to make a difference in the lives of military families? Check out all the ways you can get involved.
Give Products and Services
There are many ways to support military families. One of our favorites is donating goods and services. Some of our favorite donations have been books for kids and letters for the troops. We'll bring your contribution to those who need it most!
Give Every Time You Make an Amazon Purchase
Did you know that Blue Star Families can receive a small percentage each time you make any purchase on Amazon by selecting us as your charity of choice on your Amazon account? It takes just 30 seconds to make a real difference.
Give Your Time
Our impact is only possible with our army of volunteers across the entire country. Become part of our national family by joining as a valued volunteer with Blue Star Families.
Make a Difference With the Blue Star Families USAA Rewards™ Credit Card
USAA Bank will make a contribution to Blue Star Families when you open an account, and each time you make an eligible purchase on your Blue Star Families USAA Rewards™ credit card.

Give a gift to someone you care about by donating to Blue Star Families on their behalf.
Send a meaningful gift to someone you love, with a donation to Blue Star Families. Customize your digital card, then pay and send your gift instantly. (Be sure to select Blue Star Families!)
Get Your Organization Involved
Want to get your employees or organization involved? We love to collaborate (we are currently working with partner organizations from Fortune 100s to leading foundations).
© 2016 Blue Star Families  | P.O. BOX 230637 Encinitas, CA 92023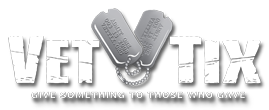 Veteran Tickets Foundation

Rating: 4.89 stars   2016 reviews 26,090
Nonprofit Issues (NTEE):
Address: 404 S Mill Ave Suite C-201 Tempe AZ 85281 USA
EIN 26-2291955
888 241-1550
Mission:
Give Something to Those Who Gave.
Vet Tix provides tickets to events which reduce stress, strengthen family bonds, build life-long memories and encourage service members and veterans to stay engaged with local communities and American life. We support our troops by honoring their service and providing positive family and life experiences, during and after their years of service to our country.
Vet Tix provides tickets to all branches of currently-serving Military and Veterans, including immediate family of troops KIA.
Vet Tix secures tickets to sporting events, concerts, performing arts and family activities across the nation. Vet Tixers sign up online. We verify their service. Vet Tixers request tickets to events that interest them, then pay a small delivery fee to receive their free tickets
Creating Memories & Reintegration Opportunities by Giving Something to Those Who Gave.

How?

By supporting our Military, Veterans and their Families with entertainment, lasting memories and reintegration opportunities by providing free tickets to sporting events, concerts and family activities with a very small delivery fee. 95% to programs, GAAP Audited, National 501c3.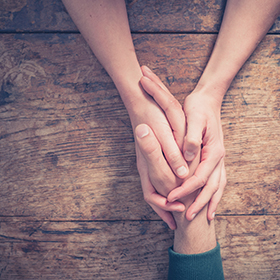 HOW IT WORKS
Veteran Tickets Foundation teams up with major sports teams, leagues, promoters, organizations, venues and ticket holders to provide free and discounted tickets to the more than 21 million Military and Veterans. Currently Serving Military and Honorably Discharged Veterans from all branches of service as well as family of those Killed In Action are eligible. Vet Tixers accounts are active once we verify service status. Tickets are either directly distributed to military bases or Vet Tixers claim tickets through our website.
WHY WE DO WHAT WE DO
The 7% of our population that are veterans and less than 1% actively serving shoulder unique burdens of stress, sacrifice and time away from their families. The majority of our veterans have served during wartime. Yet these veterans receive limited access to resources that are vital to their reintegration into their communities. Military discounts are small or infrequent. The majority of veterans do not receive military discounts because they do not have an ID card. More than that, the cost for the average football game or concert is over $500 for a family of four. This makes many events simply un-affordable for average Military and Veteran families. Veteran Tickets Foundation is concerned that too many veterans are missing out on the All-American moments for which they have fought and sacrificed. These All-American events are the times we should use to welcome and acknowledge our veterans. These events provide essential community re-integration, family bonding experiences and improve quality of life. These events are real gifts of gratitude for veterans who have given so much.
Our military shoulders unique burdens of stress and sacrifice. 16.6 million Veterans have served during wartime. 3.6 Million Veterans have service-related disabilities.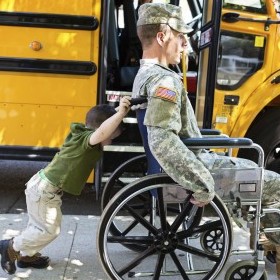 2.5 million Service Members have served in Iraq and Afghanistan. Almost 1 million have served multiple deployments. Since 2002 over 52,000 Americans have been wounded, over 1,500 are now amputees and over 6,800 have been killed in action. We want to honor and support those that served and sacrificed so much.
Wounds of war, both mental and physical, can stay with our veterans the rest of their lives. Giving to our veterans and supporting the transitions back into their families and communities, is a gift of gratitude in which we all can take part..
WHO WE ARE
We are a national non-profit, non-governmental 501c(3) tax-exempt organization. All contributions made to the organization are deductible under section 170 of the IRS Code. But most importantly, we're a dedicated group of business people who are also Veterans and family members of Veterans.
We served our country. And now it's our privilege to serve our Military and Veterans and to provide an opportunity for the rest of America to express its thanks and gratitude.
When our Military and Veterans go to an event for free, we want them to enjoy, relax, spend precious time with their families and feel a part of American life. That's what we are committed to creating, every day. Join us.
CORE VALUES
Patriotism - Honor and support to the men and women who have served our country. This unquestioned loyalty to our Military, Veterans and their families provides the foundation for what VTF is as an organization.
Support and Recognition - A yellow ribbon on your car shows support, but sending a veteran to a game with their family is a real gift of gratitude.
Quality of Life - Our service members fought and sacrificed for our life and liberty, we would like to give to their pursuit of happiness.
Family - We include family. Service Members rely on the support of their families. We strengthen family bonds by encouraging shared experiences that create lasting memories.
Programs:
Ticket for Troops, Hero's Wish

Tickets for Troops
Veteran Tickets Foundation's Tickets for Troops Program is dedicated to giving back to those who gave us so much. We team up with major sports teams, leagues, promoters, organizations, venues and every day event ticket holders to provide free and discounted tickets to currently serving and veterans of all branches of the US military.
The Veteran Tickets Foundation is proud to announce that to date 2,182,067 event tickets have been given out in all 50 States and Washington, DC to our Military, Veterans and their families. Here is the breakdown of our event ticket distribution: (Numbers are calculated each night at midnight.)
2,182,067 total event tickets have been given out to date:

815,723 event tickets have been given directly to Military Bases, including Reserve and Guard units.

1,366,344 event tickets have been given out online:

560,104 event tickets claimed online went to our verified members of our Military.

806,240 event tickets claimed online went to our verified Veterans who have served us proudly.

Hero's Wish
Deployed, wounded and families of those killed in action are shouldering the hardest burdens of military service. Their duty has impacted their lives in ways the rest of America can only imagine.
VetTix would like to ease their burden of stress by giving a Hero a once in a lifetime experience at an event. Hero's Wish events create a wonderful family experiences help heal their spirit, reduce stress and show support for their service to our country. For those who have suffered, we want to welcome them back and bring enjoyment back into their lives.
The Hero's Wish program can be used by Active Duty Military Personnel (six months prior to, while on leave from or six months after their deployments), severely wounded warriors and the families of men and woman killed in action (KIA).
Since 2013 we have been able to fulfill EVERY Hero's Wish! Thank you to all that donated and continue to donate to make this possible!
Results: OVER 2 Million Tickets Distributed!!!
2015 - 561,236 tickets given away with a face value of $20,502,344.00

2014 - 429,665 tickets given away with a face value of $16,247,001.00

2013 - 272,416 tickets given away with a face value of $10,657,796.00

2012 - 222,138 tickets given away with a face value of $10,783,225.00

2011 - 156,129 tickets given away with a face value of $5,479,558.00

2010 - 112,756 tickets given away with a face value of $2,962,811.00

2009 - 36,587 tickets given away with a face value of $1,226,825.00

2008 - 2,530 tickets given away with a face value of $6,250.00
Target demographics:
KIA Families, Veterans and Currently Serving Military
Direct beneficiaries per year:
over 140,000 families served last year... Vet Tix reduces stress through entertainment, strengthens family bonds, builds life long memories and encourages service members to stay engaged with American life and local communities.
Geographic areas served:
United States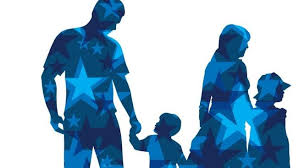 Reviews
I am a disabled veteran who had 4 yrs of service in the army as a combat medic. I am now a single parent which puts a strain on my recovery from my disability. The events that I am able to take my daughter to and attend through this organization has greatly helped me to enjoy time with my daughter that I otherwise wouldn't get to enjoy.
Extremely Friendly staff, they help veteran's fulfill dreams of having an enjoyable day at several events!! Can't express how grateful I am for this Nonprofit!!
Magnificent opportunity to recognize troops, vets and family members. Given current PERSTEMPO, this provides a GREAT opportunity for "forced family fun" and bring families closer together!
I've only had one Vet Tix experience so far and it was very nice! The organization provided free tickets for The Nutcracker so that my family of 4 could experience a festive theater event during the holidays. As military Veterans we really appreciated the blessing and look forward to our next event!
Vettix is a great organization that allowed me to view events that I would otherwise never have the opportunity to attend. I'm so grateful for this organization and everything they do for vets!
I am a Navy Veteran. I have not used this site yet but am very grateful to the founders and especially the donors. My daughter is my athlete. I constantly have to tell her no when she asks to attend Basketball, soccer or the Yankees. Now I may finally be able to take her to one of these events.
Won 2 tickets to see Slipknot and Marilyn Manson by entering the lottery on their website. The car venue happens to be 1 hour from our house. Thank you Vet Tix. I get to see my favorite artist for a minimal fee upfront. Highly appreciated and recommended by this Marine.
See stories here: http://www.vettix.org/heroswish.php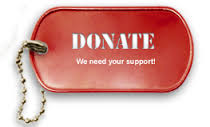 Make donations here: https://www.vettix.org/donate.php
Donations are 100% tax deductible, we will provide a receipt directly from Veteran Tickets Foundation.
Our 501(c)(3) tax exemption number is 26-2291955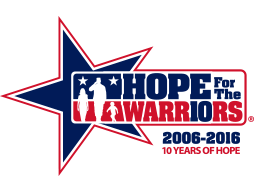 Hope for the Warriors was going to our third spotlight; however, we could not use their website data without explicit permission. MPF emailed this nonprofit for permission and never received a response. Here is a descritption of Hope for the Warriors from another website that lists legitimate nonprofits:

The mission of Hope For The Warriors® is to enhance the quality of life for post-9/11 service members, their families, and families of the fallen who have sustained physical and psychological wounds in the line of duty.  Hope For The Warriors® is dedicated to restoring a sense of self, restoring the family unit, and restoring hope for our service members and our military families.