Stride & Ride: Part 2 Stages, Modes, Dates/Times, and Safety Information

PART TWO—Information about signing up, stages, groups, squad leaders, and safety tips.
Here is what you need to know...at http://www.strideandride.com/Runners-Guid-c-53.asp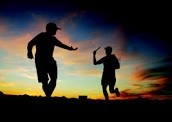 How to Sign-Up you ask?
To sign up for a stage, choose a stage you would like to loin and click the "Select your State button on the main page. State Type is coordinated by color to indicate what type of let it is: As shown below 
- Motorcycle stages are indicated in RED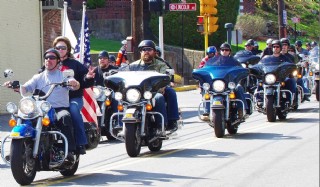 - Runner  stages are indicated in  WHITE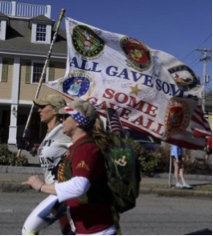 - Cyclist stages are indicated in BLUE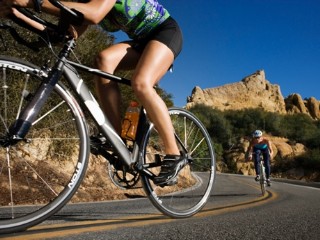 - Rucker &Walkers stages are indicated in GREEN.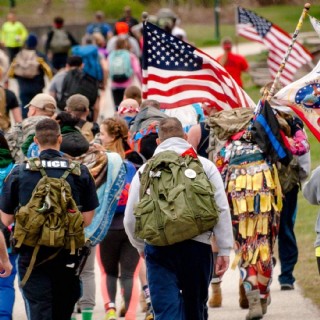 Once you have figured out which stage you'd like to do follow the walk through directions below:
1. Click on the red "Select you Stage" button (on the main page)
2. This takes you to the Stage Listing Page
3. Click the "join this stage" or "join me" button
(Join Me just means there is a Captain for that stage, you can join the stage with them)
4. You will then see a map and the start and end point, if you decide to do this stage Red "Join this stage" button.
5. You will then be prompted to register, just follow the prompts with your email or Facebook account.
6. You will now be at the payment page which will lead you to pay by credit card or you can also pay through Paypal.
You will make an initial pledge of $50 by registering at www.strideandride.com. One $50 pledge includes registration for one runner, cyclist or motorcyclist.
Each runner, rucker/ walker, cyclist and motorcycle will be asked to sign a release of Liability Agreement in order to participate in the event.          
If you're under 18 and want to take part, please have your legal guardian with you during the relay and also have them review and agree to the Terms & Conditions.
If you would like to be the captain for this stage you may choose to do so during the registration process. 
If the squad already has a Captain, you may still sign up, but you must contact the captain so you know where and when to meet up to run with your squad.
How the Relay Works
Each stage has a starting point and finishing point. For the Runners, Ruckers/Walkers and Cyclists It is up to the Squad Captain to determine the best route to get from point A to point B. If there is no Squad Captain you can map out a route that best fits you. Motorcycles will have a set mapped out route supported by support vehicles from point A to point B. There are times and dates set for each stage but they are used for planning purposes and are subject to change throughout the race.
Participants Roles & Responsibilities
Every runner, rucker, walker, cyclist responsibilities: Since our support vehicle needs to move forward after each stage, you will need to plan ahead on how you will get to the starting point and be pick up from the end point. If you have a few people running with you or have someone  willing to follow you, the best option is for one person to drive to the end destination and leave their car or have a person follow you to the end location to drop your vehicle off. (We are not liable for any damage done to your parked vehicle, so please take the time to check the location and parking options.)
Keep in contact with the squad captain so they know you will be there at the start of your stage.
Motorcyclists will have a set mapped-out route supported by support vehicles from point A to point B.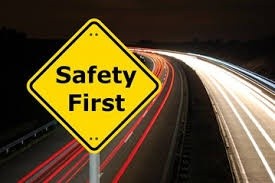 The Squad Captain's Responsibilities:
You will need to plan out the route you will take between the starting point and the finishing point. We ask that you stick to public roads and/or popular trails to get from point A to point B. Please add your route to the information on the stage page at www.strideandride.com
Squad Captains will need to contact the captains from the previous and following stages. It is suggested that you get each of the other squad leader's phone numbers. It will be up to you to make sure the meeting times are as close to exact as possible.
Stage vs. Group Stage
A "Stage" - This will include a captain that will mark out the route for the group. During registration you may choose to be the captain of a stage. The captain is in charge of communicating with the other captains of the stages before and after your stage so everyone knows when the "baton" will be passed. A stage can have a range of one person to twenty people in the squad running together. Runners should stay together as much as possible throughout the route.
A "Group Stage" - This route is already planned out. There will be no designated captain to the squad, and the route will be known to everyone beforehand. The squad does not have a group maximum number. The squad will start together but does not have to stay together. The group will most likely all meet back up at the next hand off, even if the next stage has already taken off.
In short, a Stage is about staying together, building camaraderie, and making sure the "baton" gets passed at the proper time together. The Group Stages are a bit more like a casual run... enjoy the stage, run at your own speed, but make sure the "baton" gets to where it needs to be.
Who should you contact prior to the run?
The Team Captain should contact the local police and inform them that you will be running through their town. Inform them of your route and the time you will be running through them. You can use this template as an example of what to say.
Get out there and spread the word to any local media contacts from T.V Reporters, News Paper Reporters to Magazines and let them know about Stride and Ride Relay. They most likely will be interested in a relay for such a wonderful cause!
Share this event with your family, friends and co-workers and help spread the word through your social media pages to help spread the message and get others involved.
Let family, friends, co-workers moral and fundraising support. They will be interested in seeing what you are doing.
Find & Follow Us On Social Media
Facebook ~ https://m.facebook.com/StrideandRide/
Twitter ~ https://mobile.twitter.com/strideiderelay
Instagram ~ https://www.instagram.com/strideandriderelay/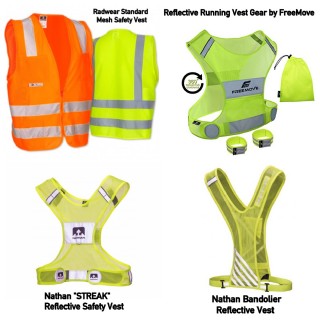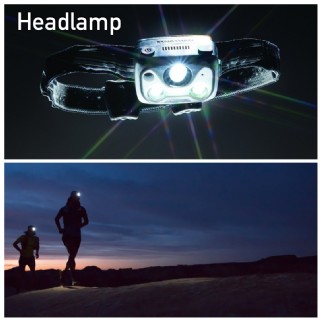 When running, rucking, walking, and cycling at night, we ask that you have a standard reflective vest like one of the following; Radar standard mesh safety vest, Freemove runners vest, and Nathans bandolier vest, Nathans "Streak" reflecting vest, Headlamps or two blinking LED taillights. Drivers can only see you in the dark when they are closer than 200-feet away.  
Make sure you are dress according to the cold night time weather conditions.
Most reflective vests make it so runners, ruckers, walkers and cyclists more visible for drivers up to 1200+ feet. by wearing headlamps and flashing LED lights it will help to provide increased visibility and safety.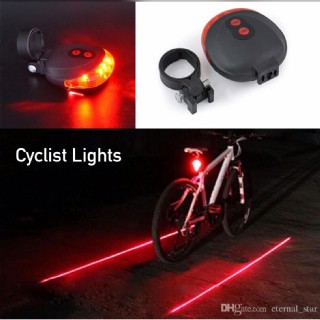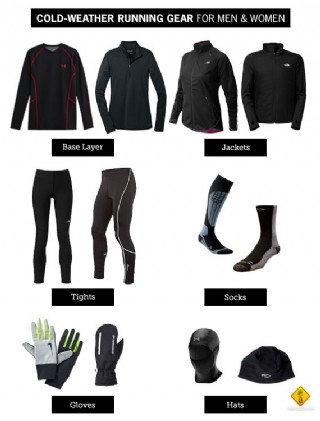 MORE SAFETY TIPS FOR PARTICIPANTS  
We recommend that if possible runners, ruckers, walkers go against traffic. By going against traffic it ensures better visibility for automobiles. We ask that traffic laws are obeyed and that you do not disobey them just to keep the relay going; extra time has already been taken into consideration when calculating your finish time so DON'T RUSH!! Enjoy the Journey!
Listening to music with headphones while running can be dangerous. Runners need to be alert and aware of their surroundings at all ties. We encourage runners, ruckers, walkers, and cycliss who like to listen to music to listen without any headphones or just use one earpiece.
It's also a good idea to carry a cell phone while out on the road, we also ask that you carry your  ID while running, rucking, walking, cycling and of course riding. This helps authorities respond quickly if there is an accident. An ID tag which states medical conditions/history is also useful.
-Runners-
 * Running stages are set on a pace of 12 minute miles. If your squad is able to, feel free to go a bit faster. 
 * Don't forget to enjoy your run though! Stop at the monuments along the way, reflect, and take time greeting the next stage captain and taking pictures of new and old friendships.
 * Run against traffic if running on the road.  
 * Be Alert on Blind Curves
 * Stop at stop signs, traffic lights and ensure oncoming traffic yields to you before proceeding across a road
 * Don't assume cars will stop and that they are aware of their surroundings, this includes when you are entering a cross walk.
-Motorcyclists-  
 * Motorcycles must follow designated speed limits.
 *

  Passengers on a Motorcycle must be registered due to safety and accountability.
-Cyclists-

   

        
 * Cycling stages should be done at approximately 15 mph.
 * Cyclists must obey the rules of the road at all times.
 * Ride on the Street, not the sidewalk.
 * Ride with traffic, not against. Obey all traffic signals, signs, and pavement markings.
·      Cyclists must come to a complete stop at red lights and stop signs. Cyclists are required by law to exercise due care to avoid colliding with pedestrians, motor vehicles, or other cyclists.
-

R

uckers and Walkers—DO NOT RUN With Weights
 * Rucker and Walker stages are set at a pace of 19 minute miles.
 * You can walk at a faster pace, but running will damage the lower extremities (shins, knees, lower back). 
 * When walking, stride with short, fast steps and straighten the knee each step to relax the leg muscles briefly.
 * When going uphill, do not go straight up; zigzag to avoid tiring the leg muscles. 
 * Walk straight, with the weight of the body kept directly over the feet, walking flat-footed. Conversely, bend your knees when going downhill to          absorb the shock of each step. Dig in the heels with each step.
 * Ruck and Walk on the opposite side of the road 
- Lastly Runners and Cyclists - PLEASE-    
 * Respect private property along the route. Don't relieve yourself in the neighbors bushes.  
 * Please respect the outdoors and Do Not Litter.
Back to Information and Support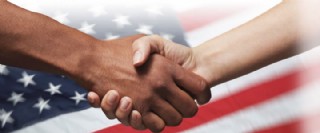 Terms and Conditions for the website, donations and payments, If you can no longer participate, privacy, and release of reliability can be found here: http://www.strideandride.com/Terms-and-Conditions-c-52.asp
Contact Us
If you have any questions, we're here to help. Simply message us via any one of these methods:
Lance Svendsen
Run Anyway Foundation President
Logistics Coordinator
Phone: 908-783-0393
Heather Viveiros
Event Chairperson
Phone: 508-904-0438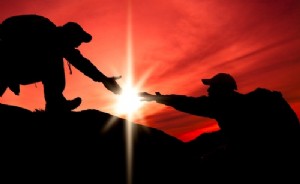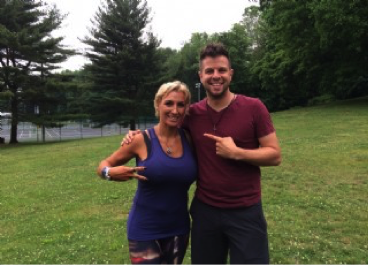 Email:
strideandridefreedomrelay@gmail.com
Social Media:
Facebook ~ https://m.facebook.com/StrideandRide/
Twitter ~ https://mobile.twitter.com/strideiderelay
Instagram ~ https://www.instagram.com/strideandriderelay/
Back to Information and Support
Thanks to our Supporters & Participants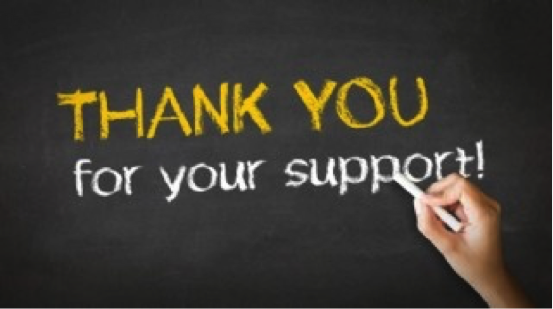 Thanks To All Who Support the Mission
Thank you for the amazing support toward this mission. Funds raised allow Run Anyway Foundation to grow its vision and execute the Stride & Ride Relay mission, as well as raise awareness of and give back to our nonprofit partners. Without it, we could not complete our mission of honoring those who serve and give back to charities who help our Military Men and Women. Many people, organizations, and businesses have donated gifts of goods, services, products, and their time and money to help us keep costs low, so we can give back as much as possible to the benefiting charities. We truly appreciate you all:
Cadillac of Norwood
Battle Road Beer
Fit Fire House/Keto OS
Staples
Matthew Patton Foundation
Landry's Bicycles since 1922
Tito's Handmade Vodka
Yellow Ribbon Farms, Sevierville Tennessee
Travis Manion Foundation
Patterson Creations
Zayze
Natick VFW
Read more about these organizations at http://www.strideandride.com/Who-We-Are-c-55.asp
Powered by……..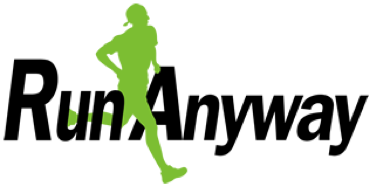 Funded by…..